Hello! I'm ChiaYu, a happy hybrid who love design, research, and programming.
My passion lies in understanding human, making technologies, and constructing a delightful human-tech relationship.
I work as a UX/Product designer at Cubo Ai. Before this I was a research assistant in several HCI research projects.
Explore my portfolio or View my résumé to get an overall sense.
Also, you can Learn more about me.
Selected Projects
PinchFun: Designing a child-parent cooperative game for fine motor skills training
User Research, Interaction Design, Prototyping
View Case Study

Design for better music listening experience on mobile
User Research, UX Design, Prototyping
View Case Study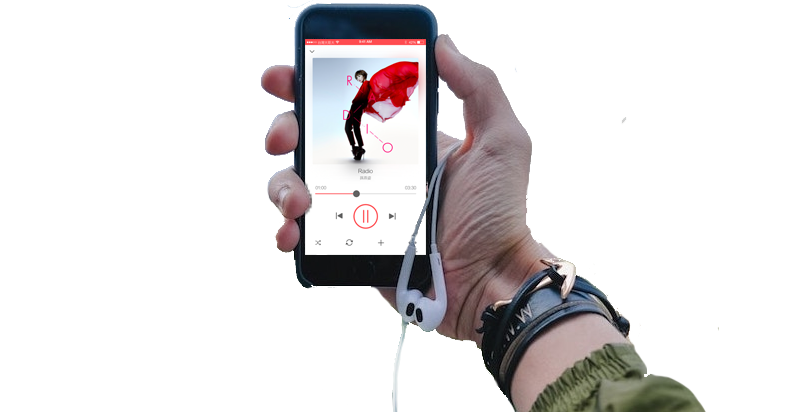 I've also done these --
Podcast APP Redesign
User Research, UX Design
Stamp Plate: Study family mealtime technology enabling data literacy for preschool children
Prototyping, Qualitative Data Analysis
A haptic motion guidance sleeve for Tai Chi Learning
Experiment Design, Quantitative Analysis, Prototyping
Coy: A toy for soothing children's separation anxiety (Mandarin)
Interaction Design, Prototyping, Demo Video - Animation
More about ChiaYu
👋 I'm ChiaYu (Mandarin: "佳妤"; it sounds like Jah-Yu).
With a dual education background in business and human-computer interaction (HCI), internship experience in UX consultancy as a UX researcher and in software industry as a web developer, I'm a happy hybrid who can do research, interaction design, code, and think in business. I enjoy working collaboratively with interdisciplinary teams and bridging human-centered design with business strategy and technologies.
I'm passionate about always learning from people, unveiling their stories and need. I enjoy that our team quickly turn the design ideas into protypes, test with real people with the assumptions in mind, to build the technology delightful and more accessible to people.
Based and grew up in Báng-kah, Taiwan, I always fancy observing and interacting with people from a different culture and of different ages. Since junior high, I self-learned to code and became much interested in programming, for it enables me to build ideas into visual programs and play with the data as I explored math. Later in college, I developed interests in creating technology arts and digital design and found my passion deeply lies in HCI; therefore, I joined Innovative User Interface Lab at National Chengchi University, where I dived into HCI research and crafted technologies from now to future. There's a human researcher in me at work and beyond work. I'm keenly passionate in observing human-human & human-artifact interaction and understanding the flux in between.
Things I love
🖐️ Bake tangible & Intangible things

👥 💭 play around in hackathon and workshops, share thoughts, bake ideas into solid prototypes
🔧🌍 fix things & put things together, give the artifacts a new life
🍰 🍳 bake desserts and make Taiwanese/Japanese cuisine
👻 🎵 listen and play with experimental music

🏃 Running my favorites trails, exploring new areas running and biking 🚲
📷 Film photography w/ my oldie Minolta. wisdom from ancient objects
✍️ Write poems and narratives, record daily observation/inspiration and preserve stories
Education

M.S. in Digital Contents (specialized in HCI)

National Chengchi University

Taipei, Taiwan

Sep 2015 - Aug 2018

B.B.A. in Business Administration

B.S. in Digital Contents

(Double Major)

English Taught Program

(Commerce Program)

National Chengchi University

Taipei, Taiwan

Sep 2011 - Jun 2015
Publication

Does Who Matter? Studying the Impact of Relationship Characteristics on Receptivity to Mobile IM Messages.

ACM CHI 2019 Paper

The Stamp Plate and the Kicking Chair: Data Play for Mealtime in Preschools.

TAICHI 2018 Paper

Motion Guidance Sleeve: Guiding the Forearm Rotation through External Artificial Muscles.

ACM CHI 2016 Note

PinchFun: A Fine Motor Training Game for Preschool Children with Developmental Delays.

ACM CHI 2016 Extended Abstract
Activities and Volunteering

Translator/Interview Volunteer

Mentee

May 2019 - Aug 2019

Writer Volunteer

Mar 2019 - Jul 2019

OpenHCI Committee Member

Feb - Aug 2015 (Lecture & Tech)
Feb - Aug 2016 (Marketing & Publicity)
Feb - Aug 2017 (Steering)

Student Volunteer

Montréal, Canada

Apr 2018

Aug 2018 & Aug 2016

Exhibition Docent Volunteer

Oct 2016
Awards

1st Place,

2017 - 104 Open Data Hackathon, Mobile App & Web Service

Winner,

2016 - ACM SIGCHI Student Game Competition, Games for a Purpose

People's Choice,

4th Hackathon Taiwan

1st Place,

2016 - Athentek Awesome Life Competition

2nd Place,

2014 - TKU Hackathon